Student Responsibilities
---
Get the most out of your college experience at JCC
Stay focused
General institutional information
Health & safety
Immunization requirements : If you are taking six or more credit hours at JCC, you must submit immunization requirements to the health center.
SPARC: Sexual & Interpersonal Violence Prevention & Response
JCC's Sexual and Interpersonal Violence Prevention and Response course (SPARC) is available in Blackboard. The course must be completed on a computer.
Log in to your Blackboard account
Select JCC Student Training, and follow the instructions to begin the course
Select SPARC 2020 from within the Select your desired course folder
Student Conduct Institute
JCC is a member of SUNY's Student Conduct Institute [12] in support of Title IX training.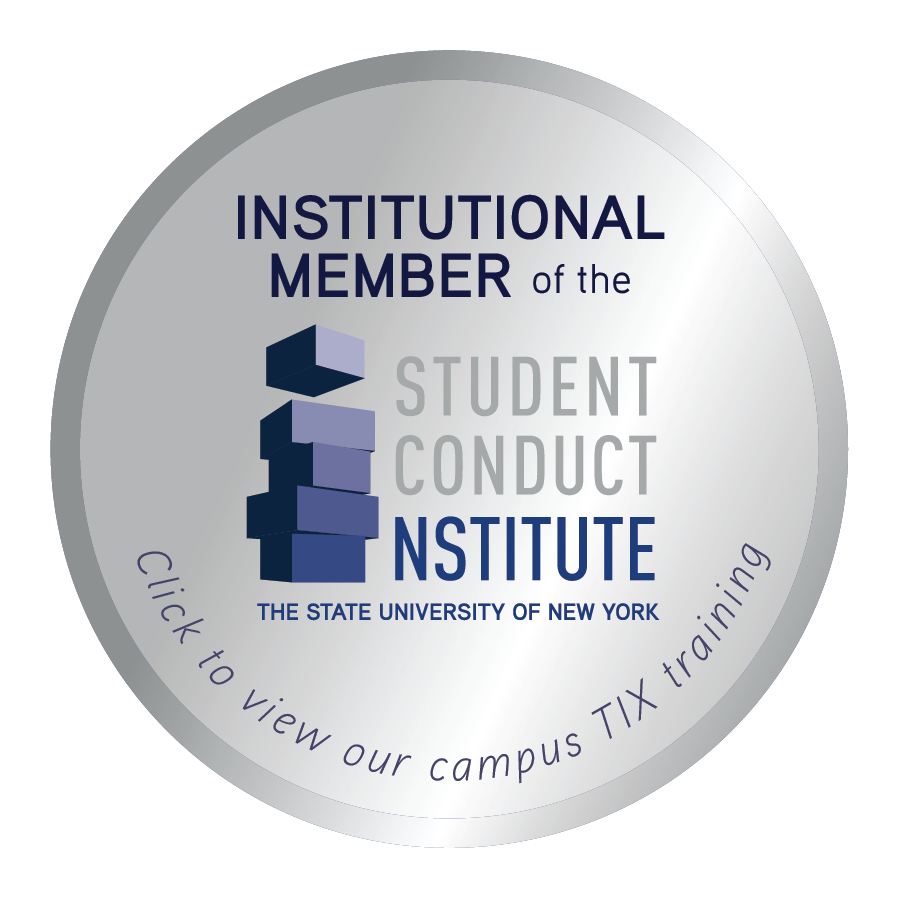 [13]
Printer-friendly version
---
Links:
[1] https://www.sunyjcc.edu/student-experience/responsibilities/academic-integrity
[2] https://www.sunyjcc.edu/student-experience/responsibilities/classroom-civility
[3] https://www.sunyjcc.edu/sites/default/files/JCCstudent-constitution.pdf
[4] https://www.sunyjcc.edu/student-experience/responsibilities/statement
[5] https://www.sunyjcc.edu/about/student-consumer-information
[6] https://www.sunyjcc.edu/sites/default/files/Policy-AcceptableUse.pdf
[7] https://www.sunyjcc.edu/sites/default/files/Copyright-Statement-JCC.pdf
[8] https://www.sunyjcc.edu/sites/default/files/Procedure-PeerToPeerFileSharing.pdf
[9] https://www.sunyjcc.edu/sites/default/files/Procedure-WirelessNetwork.pdf
[10] https://www.sunyjcc.edu/student-experience/services-support/college-health-services
[11] https://jcc.open.suny.edu/
[12] https://system.suny.edu/sci/postedtraining/
[13] https://system.suny.edu/sci/postedtraining
[14] http://sunyjcc.edu/print/7515