College Connections
---
Your Future Starts Here
College Connections offers students the opportunity to earn credit for high school and college at the same time. Over 1,600 students participate in College Connections courses each year.
Why take College Connections Courses?
College Connections courses are a convenient and affordable way to earn concurrent high school and college credit, while developing key skills for future success. College Connections students can:
Save money by reducing future college costs
Enjoy more opportunities in college such as study abroad or internships
Lighten your college course load or pursue a second major
Set yourself apart from other college applicants
Graduate early by earning transferable credits
Develop skills for college success in the comfort of the high school environment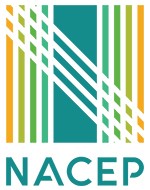 The College Connections program is fully accredited by NACEP [4] (National Alliance of Concurrent Enrollment Partnerships), a professional organization for high schools and colleges that fosters and supports rigorous concurrent enrollment. NACEP is the sole accrediting body for concurrent enrollment programs that advances quality college courses in the high schools and helps these programs adhere to the highest standards so that students experience a seamless transition to college. Adherence to NACEP standards provides students with a smooth transition to post-secondary work and teachers an opportunity for meaningful professional development in a supportive collegial atmosphere.
Printer-friendly version
---
Links:
[1] http://www.sunyjcc.edu/academics/college-connections/students-parents/become-college-connections-student
[2] http://www.sunyjcc.edu/academics/college-connections/participating-schools/become-college-connections-partner-school
[3] http://www.sunyjcc.edu/academics/college-connections/instructors/become-college-connections-instructor
[4] http://www.nacep.org/
[5] http://sunyjcc.edu/print/3756